Grace
May 2012...September 2013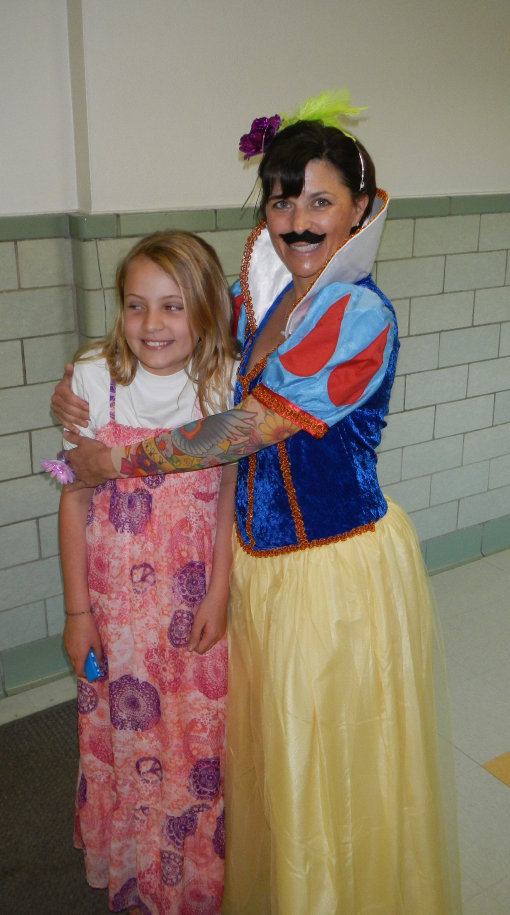 Grace is amused by Master Cho's fearsome pose, prior to the testing for Grace's advancement to Blue Belt, May 2012.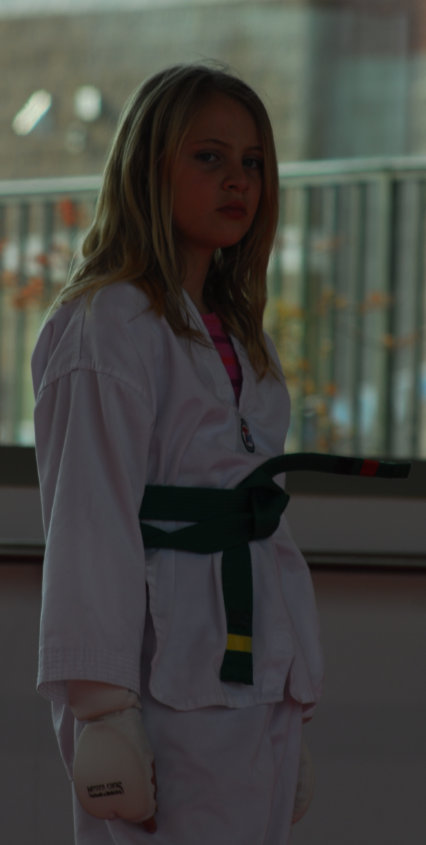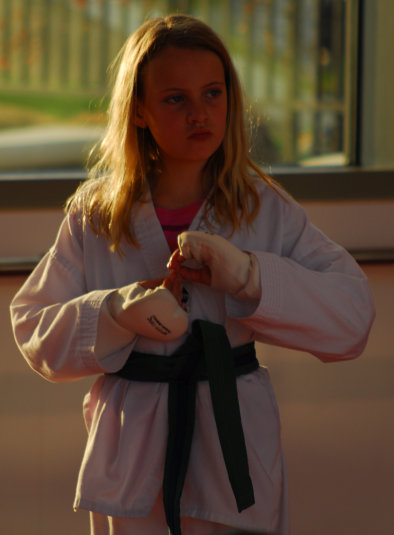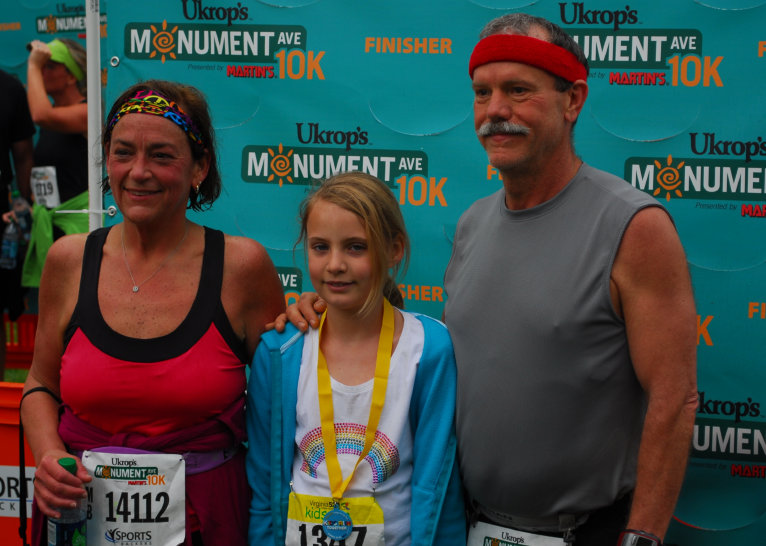 Grace won her Blue Belt---great job!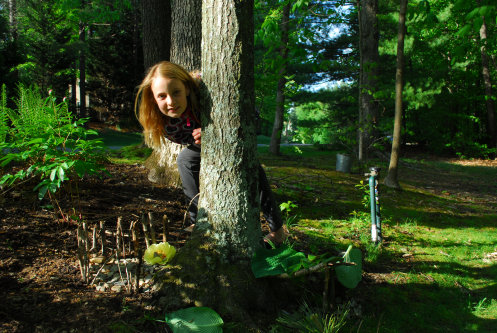 Grace and Lee spent a fun but soggy weekend camping with the Indian Princesses at Westview on the James, including a canoe ride on the Camp's lake.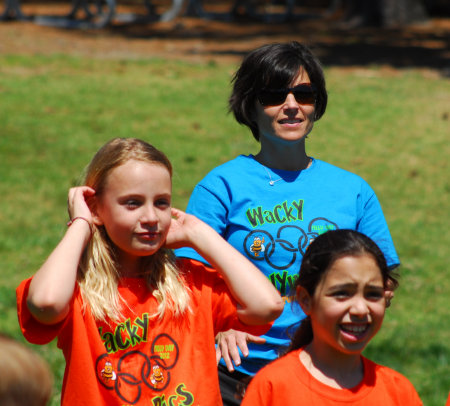 Daddy-Daughter dance with the Indian Princesses, February 2013. Chief Running Turtle (Lee) and Princess Running Deer (Grace) along with other members of the DoguesTribe.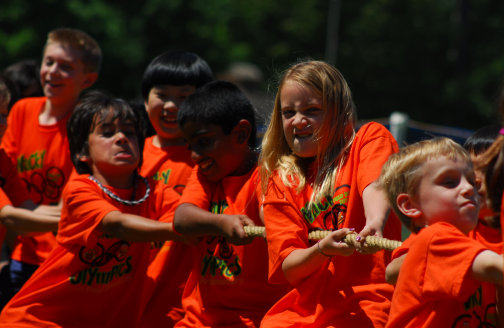 Tacky Lights Christmas Tour with the Dogues of Indian Princesses. December 2012.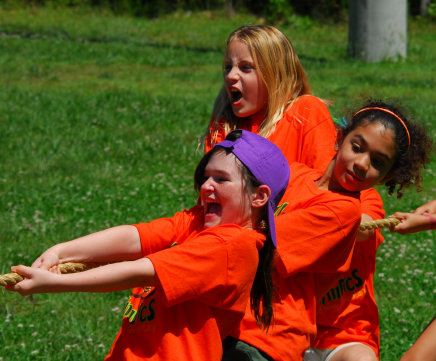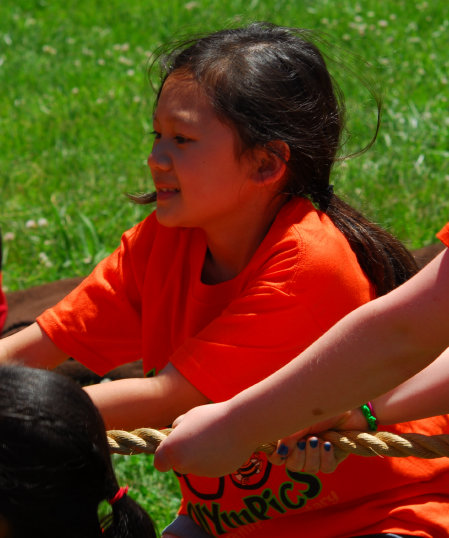 Grace and several neighborhood girls the morning after a sleepover in a tent in our backyard. From left, Sonia, Natalie, Nina, Grace, and Sidney. August 2013.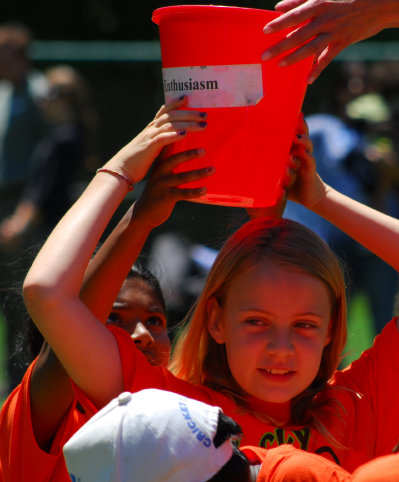 Lee and Grace at Water Country USA (near Williamsburg), June 2013.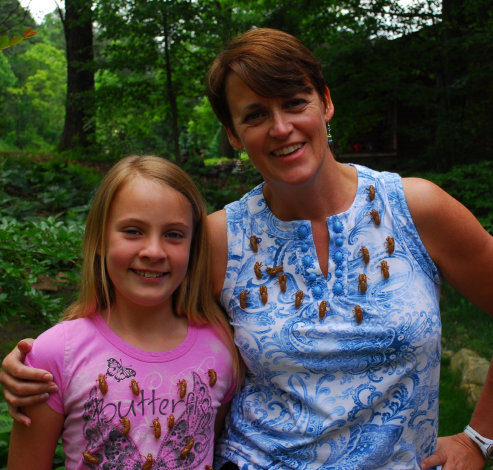 Grace with her pet hamster Oreo in July 2013. Unfortunately Oreo got sick and passed away within 6 months of his arrival, he was cute and very funny.
For more of Grace's photos, click here!