134.6 miles; 9 hrs, 13 minutes; 8,219 ft ascending, avg speed 13.9 mph; max speed 39.6 mph; 9,200 calories
Day 8 of the Cross-Country Ride is now complete. We left Albuquerque, NM Monday morning after having a much-needed day off on Sunday. Today's destination was Las Vegas! Just not THE Las Vegas; rather, we pedaled 135 miles to go to Las Vegas, New Mexico. Leaving Albuquerque this morning it was 35 degrees, overcast, with snow flurries and snow squalls all morning. Even after lunch, when the sun came out, it never got above the low 50's (I guess due to the altitude---we topped out around 7,500 feet near Santa Fe). Fortunately, winds were calm to light, but they were generally in our face. Today was a looong day. I don't know if it was the day off, but probably the weather and the climbing, but it took most of the group until 5 PM to arrive at the posh Comfort Inn, located just outside Las Vegas. There were a lot of pretty vistas, and I've included a few herewith. We blew through a little artists colony of Madrid, where they filmed the movie "Wild Hogs" a few years ago. Hard to believe, but we're just about out of the western mountains. Tomorrow's ride to Tucumcari,NM is really supposed to be more in the plains than in the mountains. The day after we enter Texas. One very good thing about today—after we got off I-25 today, no more interstates! They claimed three more flats for me today---I'm up to seven if I am counting correctly.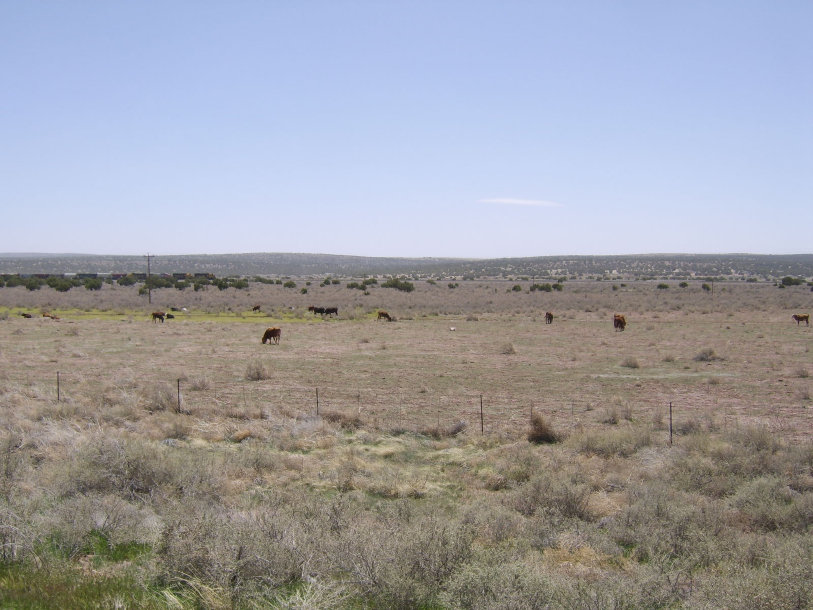 A mountainscape about 30 miles northeast of Albuquerque.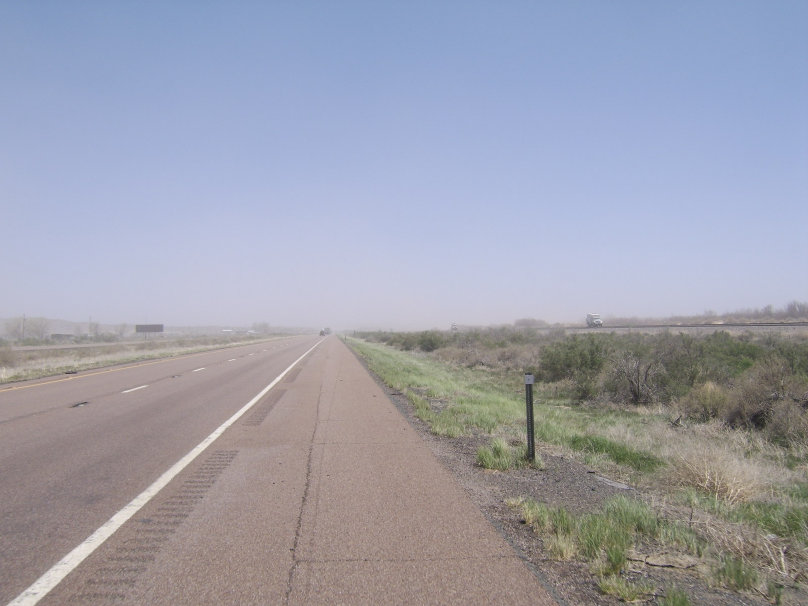 The mountains around Santa Fe still have a lot of snow. Not suprising since it snowed on us all morning.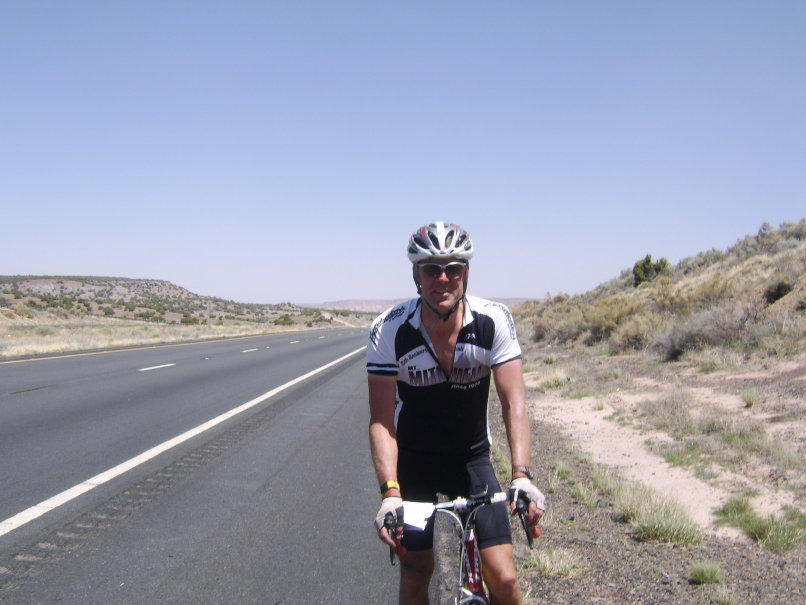 This young lady greets visitors to Las Vegas (NM) from the side of a two-story building. Not exactly sure why--may have something to do with casinos in the other Las Vegas.