Day 9 of the cross-country bike trip is in the books. Today we rode 108.7 miles between two very small New Mexico towns---Las Vegas and Tucumcari. But as small as these places are, they are absolutely bustling compared to what's in between. One road—NM 104—connects these places, and it has to be the most untraveled stretch of two-lane road ever constructed. We probably saw two dozen cars in the 108 miles, and there was exactly one gas station/convenience market on the entire road. Maybe 50 houses/trailers as well, but there were probably 6 post offices---so hopefully the mail will be delivered efficiently for the 50 households along the way!
What it lacks in commerce, however, it more than makes up in scenery. As we pedaled away from Las Vegas this morning, we could turn around and see the snow-covered Rockies recede from view. They were replaced by wide-open rangeland, punctuated by smaller ridges, buttes, and (mostly) dry river beds. The road went downhill more than up today, and with little wind, we all made pretty good speed. One wicked multi-mile descent was lots of fun, but you had to be careful because it had a couple of cattle guards that can really trip up a cyclist if you catch them wrong.
One milestone accomplished today was the 1,000 mile mark at our first food stop. We finished today with a total of 1,075 miles, so we're about 31% done with this jaunt across the country. Other stats—total climbing today 3,530 feet, and calories 5,655. Tomorrow we have our first sub-100-mile ride on the entire trip, as we leave Tucumcari for Dalhart, TX. Another state and another time zone bite the dust.
108.7 miles today (1,075 total) ; 5 hrs, 54 minutes; 3,530 ft ascending, avg speed 17.9 mph; max speed 44.1 mph; 5,651 calories
As we rode eastward up and away from Las Vegas, NM, we turned around to see the Rockies recede into our memories. They are being replaced by high plains dotted with smaller ridges, buttes, and dry river beds.
The day started off chilly, but warmed up quickly. Still some snow on the ground. A few head of cattle here and there, but mostly vast desolation on Route 104.
About 40 miles into today's ride, we descended down about a three-mile drop-off. Very fast, but with a few cattle guards thrown in to keep things interesting.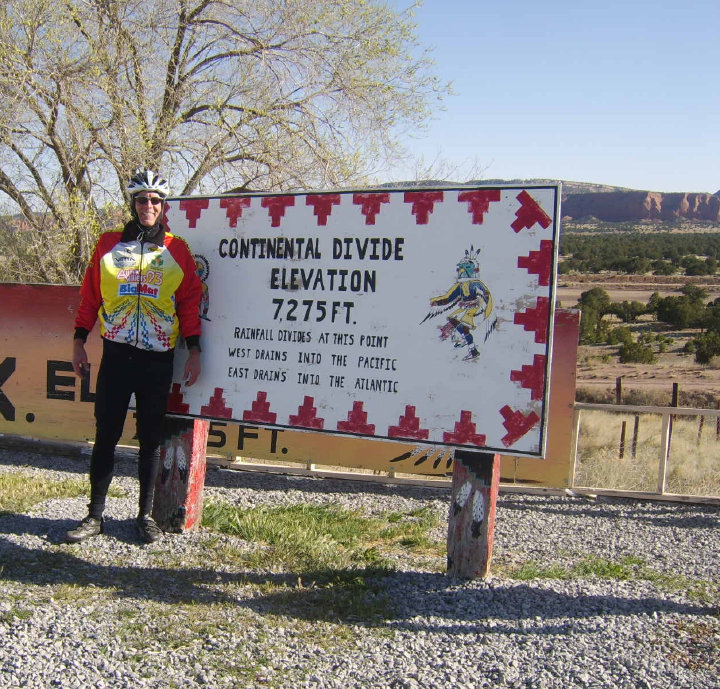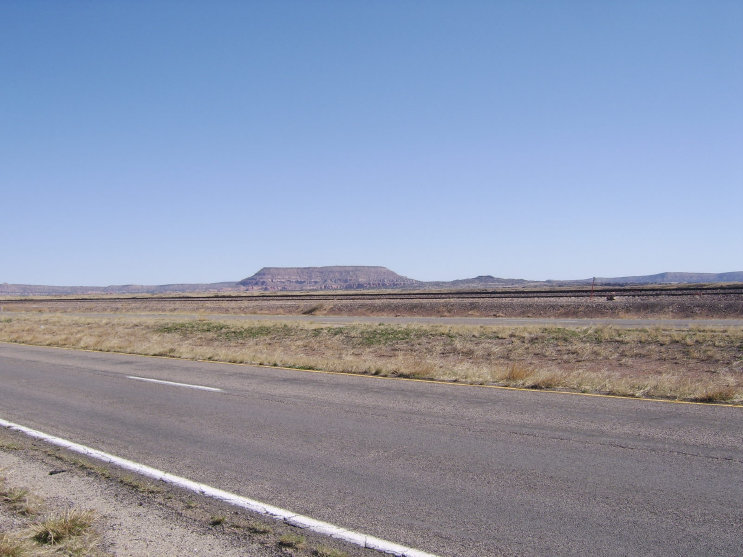 We knocked off the first 1,000 miles --only 2,457 to go!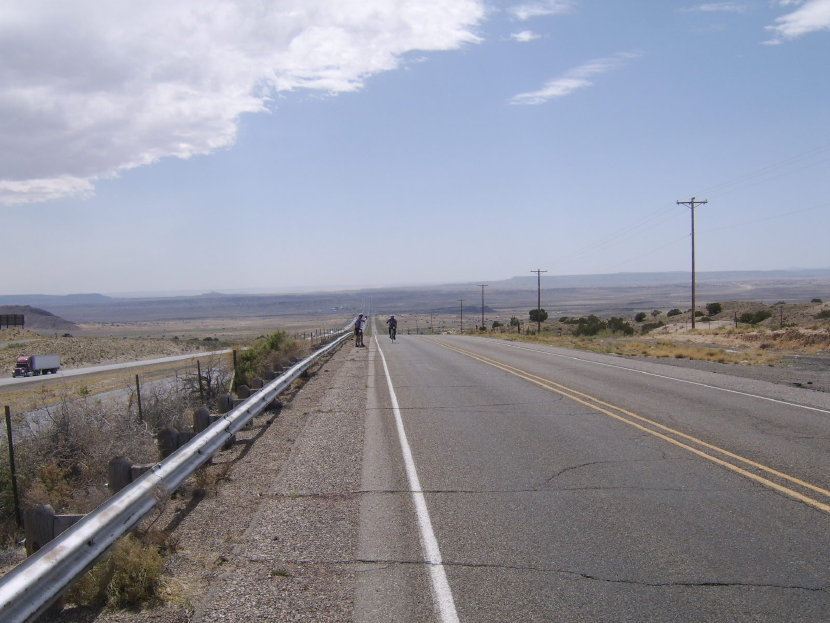 Route 104 is very wide-open, with hardly any cars.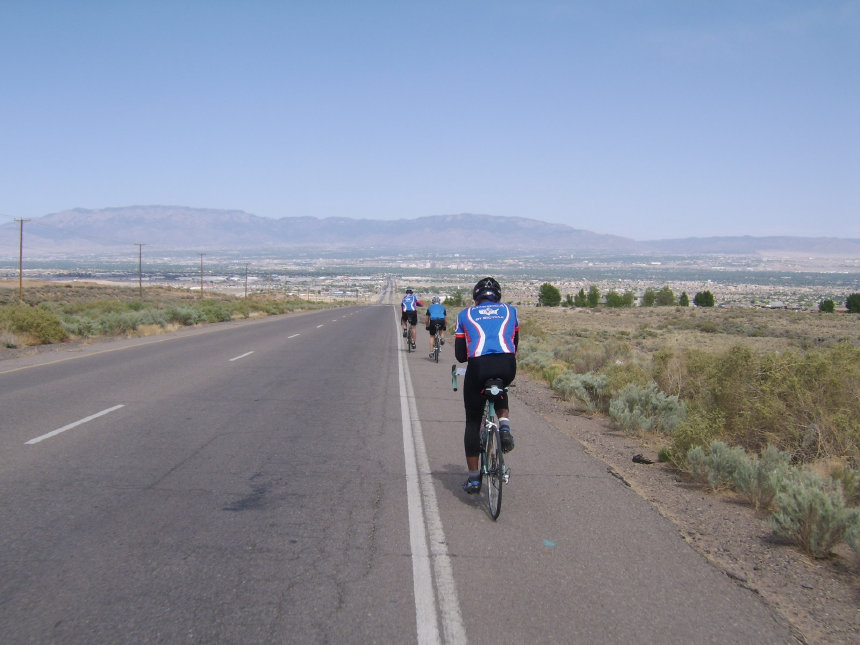 At about mile 67, we climbed "The Wall"---a 0.7 mile section with around a 10% grade. Steep, but nothing like back home in the Appalachians!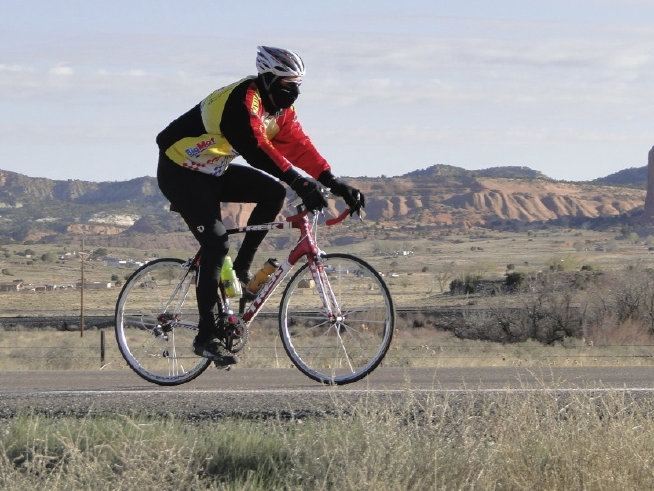 Daryl Taylor from L.A. and his mascot on the handlebars, Red Dragon, take a breather after climbing "The Wall"