Today's 105.7-mile ride was from the Mississippi River town of Quincy eastward to the state capital of Springfield. It was a very easy day, with temps in the low 80's, very little wind, nice roads with little traffic, and pretty much flat terrain. We left our hotel in Quincy to eat breakfast 14 miles later at Mike's Place Diner in Liberty, IL. This is very much a country diner, and the senior citizens enjoying their breakfasts and conversation were surprised and delighted by 20+ riders and staff invading their cute little restaurant for breakfast.
Afterwards, we rolled along slowly trying to digest our too-big country breakfasts, but then formed up a good paceline into lunch at Jacksonville, IL. We rode up and over the Illinois River Bridge, which fortunately had little traffic because there were no shoulders to speak of. UK Steve, UK Bob, and I took a more leisurely pace the last 40 miles into Springfield, although we still were generally able to average over 20 mph. After stopping for photos of the state capitol, we checked into the Drury Inn, which actually is pretty nice, with complimentary drinks and hors d'oeuvres each night.
Since we'll be here through Sunday morning (Saturday is our second of two rest days on the trip), I had rented a car, and me, UK Steve, UK Simon, and Chris Hoeber drove around in search of dinner accommodations. We told Steve the story of the A'wanna-hootersgrl tribe of orphaned Indian girls who had been adopted and raised by the earliest settlers to these parts. To help defray the added expenses the girls brought about, the settlers had trained the girls to run saloons that had become quite successful over the ensuing generations. Don't know if he bought that story or not, but he did enjoy his first trip to a Hooters. We then went to a Sicilian restaurant for a nice Italian meal prior to returning to the hotel.
Stats for the day: 2,516 feet of climbing, avg. speed 18.7 mph, 2,137 total miles out of 3,457; calories 8,135.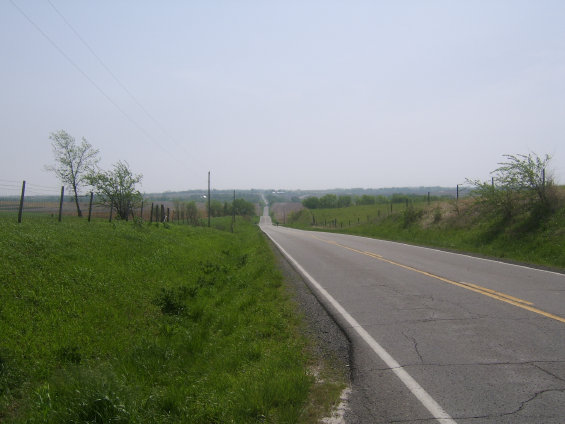 UK Simon committed this egregious cycling fashion faux pas during the day, but claims having run out of clean clothes, this is all he has left.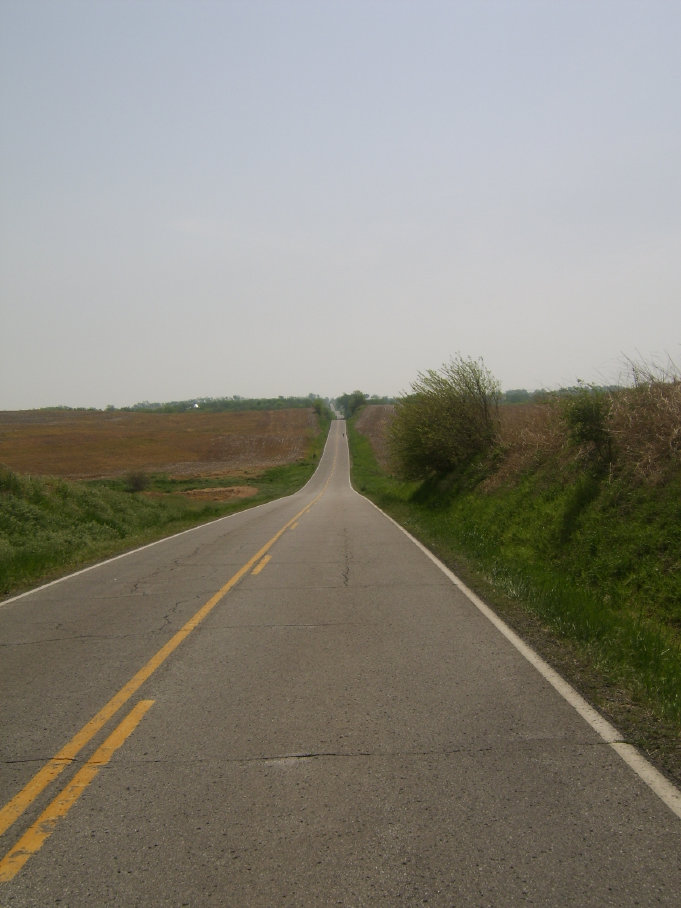 Rather than eat breakfast at the hotel prior to departure, today we deviated and rode 14 miles first to Liberty, IL to eat at Mike's Place. We had a great big country breakfast, and got to amuse the senior citizen regulars by invading "their" hangout.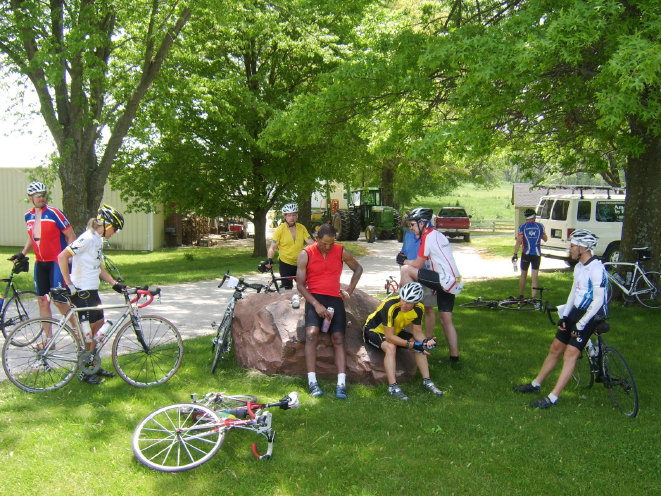 Reno Craig, Eric "Manny" Mansfield, and T.C. Newlin are amused by IT guy Clay Calvert working his laptop out in the boonies, getting a network signal through his phone. Clay had to SAG today due to a cracked carbon frame he is going to get replaced in Springfield.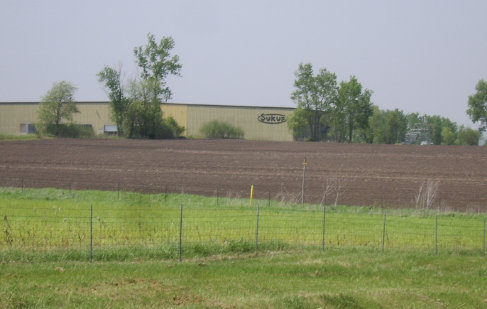 The old bridge going up and over the Illinois River at Meredosia presented one of the bigger climbs all day.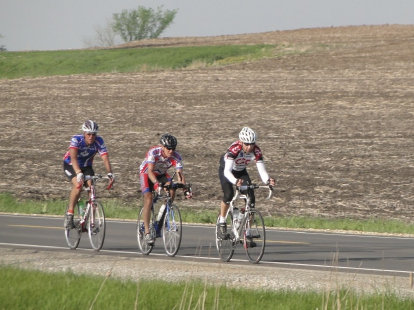 The Kiwis, UK Steve and UK Simon, and me got a pretty good paceline going prior to lunch in Jacksonville.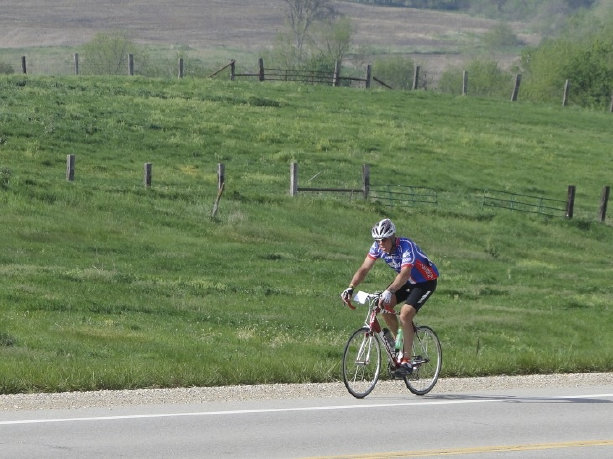 Lee rolling along after lunch near Berlin, IL.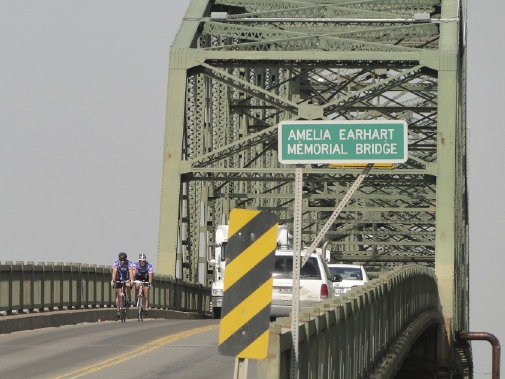 Our route into Springfield took us downtown near the capitol building.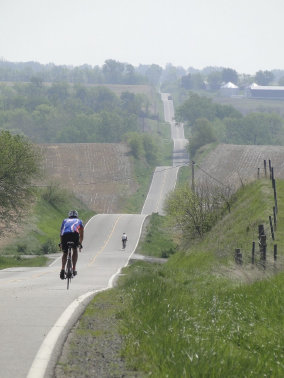 Lee, UK Steve, UK Simon, and Chris Hoeber joined by some of the Hooters' staff.